Diaries & probes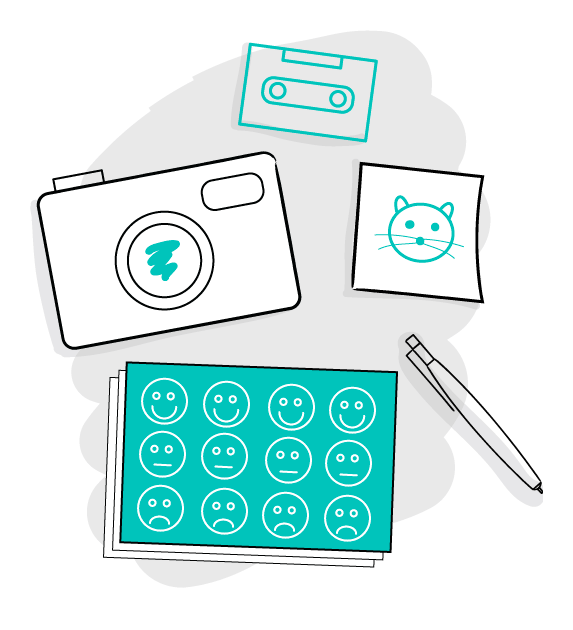 Why?
Collect detailed information and inspiration about values, thoughts, routines, and long-term experience of your intended users.
How?
Ask users to keep a diary over a period of time and report about their personal experience regarding your topic of interest. Sometimes creative exercises (probes) are used rather than factual reports to gain inspiration.
Ingrediënts
A representative small group of 5-10 participants.
A well-prepared diary asking user to report activities, feelings or frustrations.
Creative exercises that delight the participant and give you lots of inspiration.
A fancy report with writings, photos, videos and audio recordings.
In practice
In one diary study users were asked to review some kind of app or device to see how it fitted their habits. Diary studies are also useful for insights in the user experience of services that take multiple days or weeks to complete, like planning and booking a holiday.
Universal methods of design (Martin & Hannington , 2012) spend a couple of pages about cultural probes In the Dutch version: chapter 24, p54-55
A thorough how-to guide for probing is found in Design Probes, the PhD thesis of Tuuli Mattelmäki. Chapter 3 & 4. P39-100.
The chapter on Diary Studies, in Observing the User Experience (Goodman, Kuniavsky, Moed, 2012) gives a lot of background information that is relevant to cultural probes. Chapter 9, p211-241
Likewise the chapter on generative tools & techniques in the Convivial toolbox (Sanders & Stappers, 2013). Chapter 3 p64-74 give much background information